Imagine the impact of your next campaign if your clients open a brochure and see a high-quality video message with sound. It's never been easier to engage directly with people who matter most to you.
Interactive video brochures from The Video Creators really do take your marketing to a new level. A magnetic sensor activates the video when the brochure is opened and your video plays seamlessly on a micro-thin LCD screen and speaker.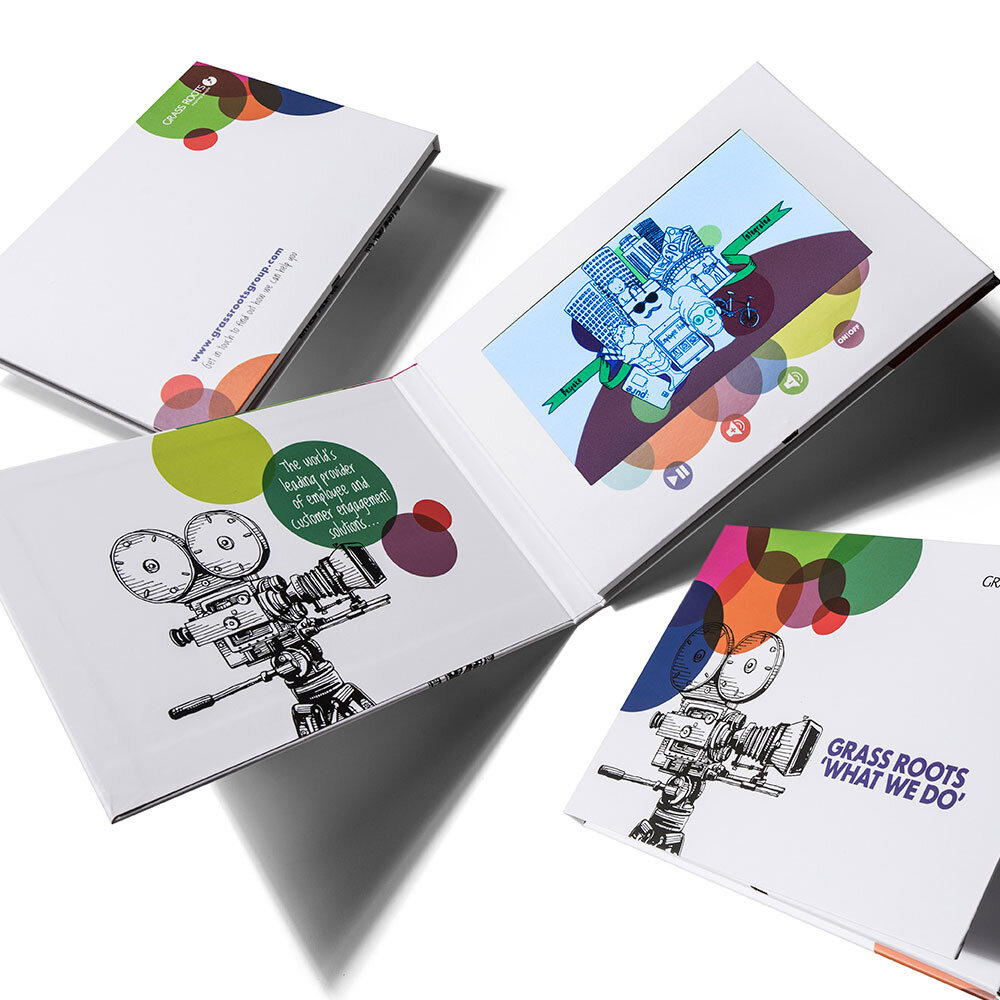 It's easy to build a video brochure or video mail campaign to suit your exact requirements. Here are just some of your options:
Produced in any size, from small but attention-grabbing business card size up to A4
Screens start at 2.4 inches and go up to 10 inches. That's like a small TV!
A choice of memory capacity depending on your video file size
Complete flexibility with numbers of units required
And most importantly, all this at competitive prices.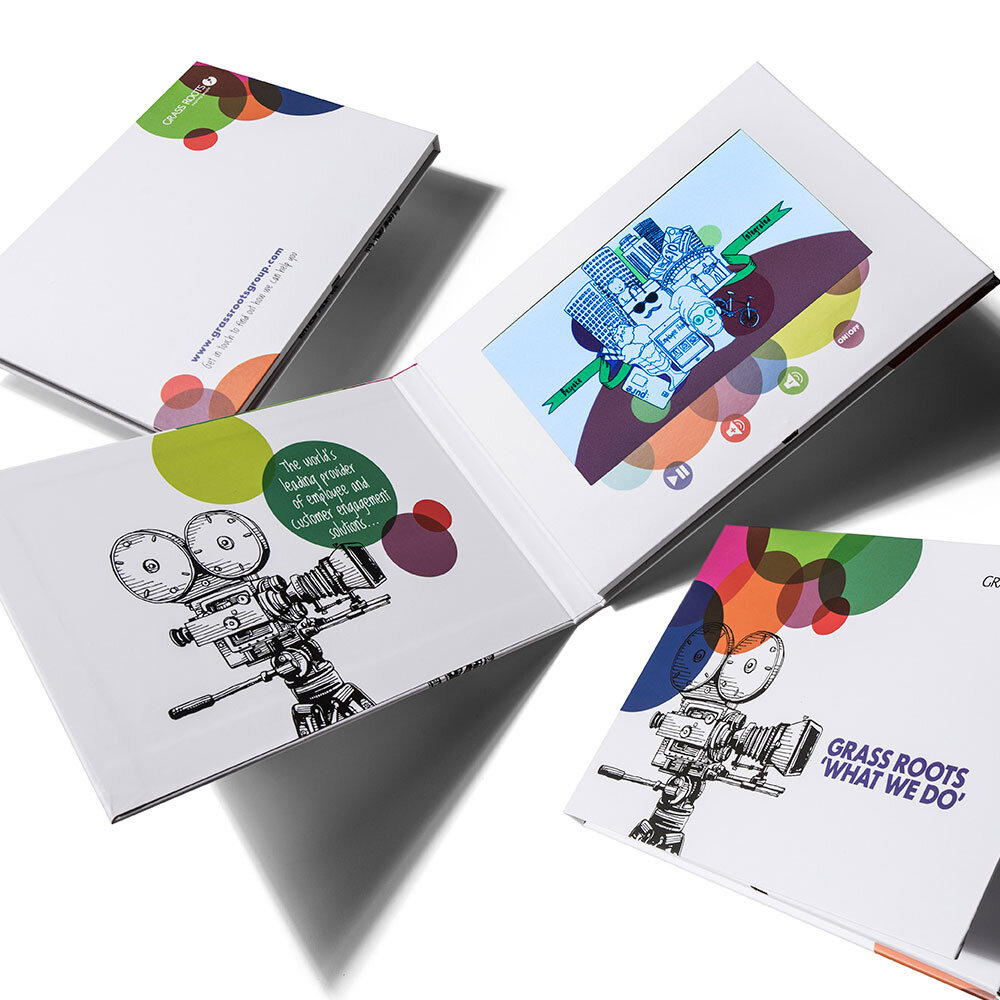 All our video brochures come with magnetic auto start, so your impressed customers never fail to get the message.
If required, we'll add buttons to control volume, play/pause, select chapters and skip. Even touch-screen models are available!
Your video brochure pack includes:
Lithium re-chargeable battery, so you can recharge and re-use the video screen

Micro-USB connector and cable for recharging and transferring video files

Built-in flash memory, so that your video can be pre-loaded or added later
We can take care of your video brochure campaign from start to finish. Once you've confirmed your size and required numbers, we'll supply design templates or create an in-house design for you.
Creative and design for your video brochure

Support and advice for video file technical specifications

Cost-effective print and production

Fulfilment and logistics

Customised video packs
The price of your video brochure is influenced by a number of factors, but most importantly by the screen size and the number of units you order.
There are no hidden costs when working with us. 
To receive competitive pricing for a specific quantity and screen size, please enquire via our contact form.